Income Tax Preparation and Planning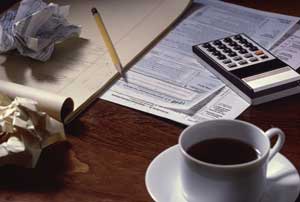 Businesses – We offer a full range of all types of business returns including Corporations, S-Corporations, Partnerships and LLCs, non Profits, Trusts and Estates. Electronic filing is available to help with the process.
Individuals – We provide preparation of individual tax returns for a wide range of complexities including: multiple businesses, farms, rentals, investment transactions, sale of assets, and activities in multi state environments. Electronic filing is provided for ease of use.
It's never too early to start thinking about year end tax planning opportunities. Each year, there are many new tax laws enacted which can help you save on your tax bill – but the time to act is before the end of the year arrives. Let the team at WWC Business Solutions Inc., help you look for those valuable opportunities. Effective tax planning can take these savings right to the bottom line of your business or into your pocket..