Mike Wallis
Michael R Wallis, CPA
mike@wwcbusol.com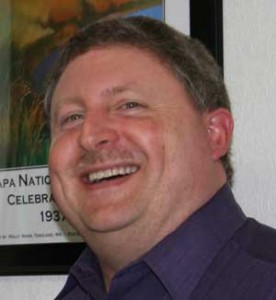 With over 25 years of local public and private industry accounting experience as a CPA, CFO for a local public Company, and former manager at Yergen & Meyer CPA's Astoria office, Mike Wallis offers valuable business advisory, budgeting, forecasting, tax planning and preparation services to assist you and your business manage growth and maximize tax planning opportunities. Mike can also assist with design, setup and review of your accounting systems, and provide recommendations for electronic banking and automated processing of transactions to help streamline your accounting system. Preparation of Individual, Business and Fiduciary income tax returns, along with monthly accounting services, financial statement preparation, and payroll services are all services available from Mike to meet the needs of our clientele.
Mike Wallis obtained his Bachelors of Business Administration in Accounting from the University of Portland. He is a Certified Public Accountant, and a member of the Oregon Society of Certified Public Accounts, and the American Institute of Certified Public Accountants.
As the Chief Financial Officer, Treasurer and Vice President of Finance at Ag-Bag International for 13 years, Mike was responsible for all SEC public reporting, including preparation of the annual 10-K and quarterly 10-Q's, annual proxy solicitation, periodic 8-K reporting, and preparation of all public news-releases through national media sources, along with the annual work with auditors, monthly account reconciliation and supporting schedule preparation. Mike was also responsible for all Banking Relations, Treasury Management Functions, Lines of Credit and Permanent and Temporary Financing for the company. Mike was responsible for preparing monthly financial statements and distribution of monthly financial packets to the Board of Directors, which included monthly financial statements, product margin analysis, general write-up and discussion of current and anticipated business activities, market development and current market and product line analysis. Mike was also responsible for developing and preparing the annual operating budgets, gathering and assembling information for multi-state corporation tax returns and apportionment. He developed, implemented and served as the trustee for the company's 401k plan. Additionally, Mike was involved in the selection, development and implementation of the company's Visual, integrated manufacturing accounting system, and established and maintained the Company's computerized fixed asset register through BNA software. Mike has experience and involvement in working with outside 3rd Party Finance Companies (i.e. Transamerica, Textron Financial and John Deere Credit) to provide alternate sources of funding for operations.
Prior to coming to Ag-Bag, Mike was a manger at Yergen & Meyer, a regional accounting firm. While at Yergen & Meyer, he was responsible for income tax preparation (individual corporate, partnership & fiduciary), general bookkeeping, payroll services for clients, and compilation of monthly and annual financial statements for local small businesses. He also provided hands on client assistance in various accounting and controller functions for local businesses including Astoria Seafoods and the Astoria Plywood Mill to assist with developing, maintaining and streamlining their accounting systems, staff training, and improving their accounting and reporting systems.